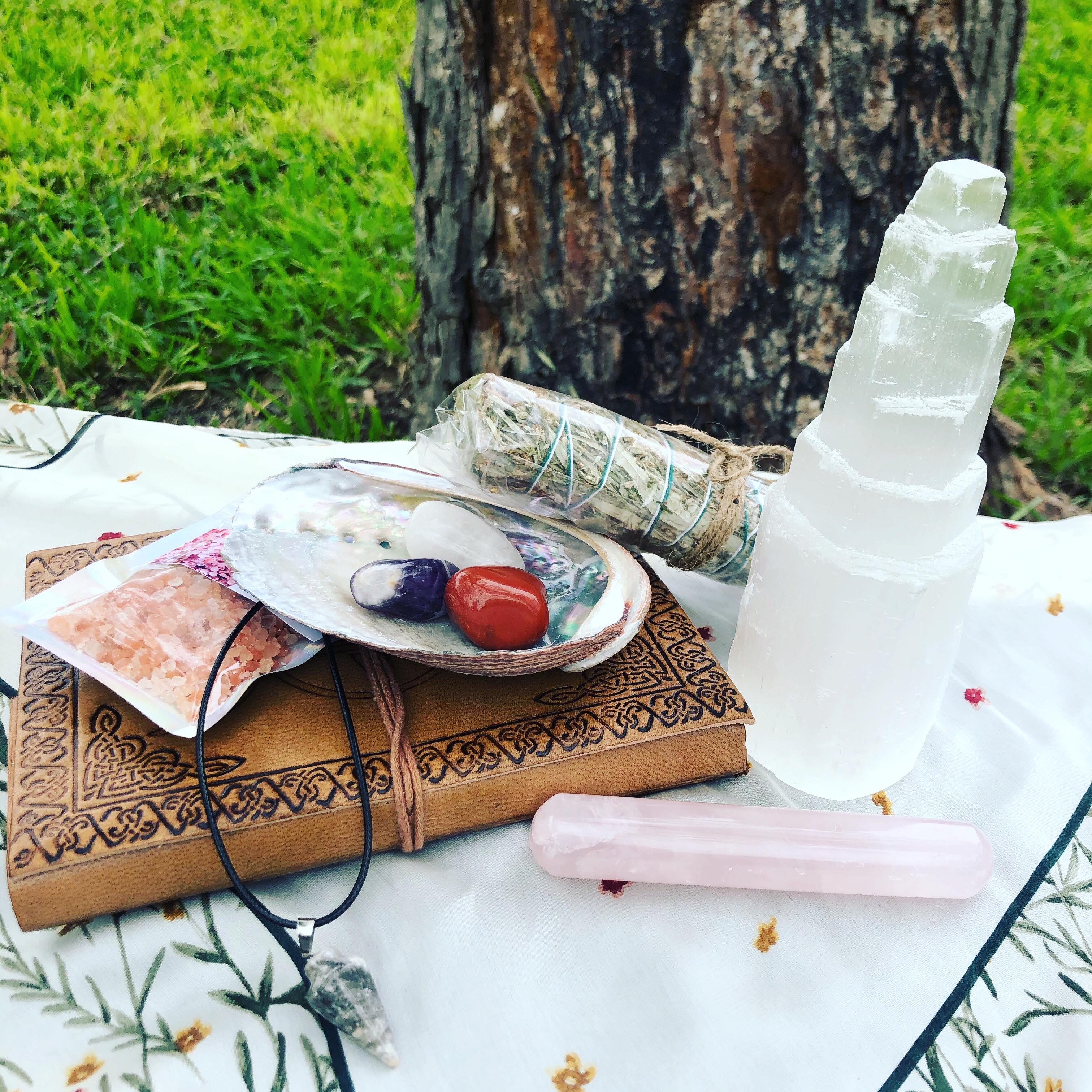 Earn free boxes: Refer a Friend
Introducing The Texas Witch Box Referral Program!
Now you can earn credit towards your boxes with our refer a friend program! 
Current subscribers can access their unique referral link in their account now. If you are a current subscriber, go to your account to find your referral link! 
Post everywhere for your followers, friends, and family to see!! 
Each successful sign-up through your unique referral link earns you $5 account credit that will be applied towards your future boxes! 
Your friend receives $5 off of their current purchase, as well!
Start earning your way to free boxes now!!
The steps to start earning:
1. If you're not already subscribed, it's time to SIGN UP!!
2. Choose your box size and set your preferences by answering our survey questions
3. Complete checkout and begin your subscription!
4. Check your email for your receipt, and your unique referral link!
5. Start sending your unique referral URL to your friends!
How is the account credit redeemed? 
1. Your friend clicks on the link and is taken to the store page.
2. Your friend chooses their box size & sets their preferences by answering our survey questions.
3. They complete checkout - then you both will be given the credit.
* Each referral is required to visit the store through your unique link and complete checkout for you to receive credit!
The Texas Witch Box
from $ 5.00
Texas has a diverse culture of religion and magic - During the month, we search Texas (and the rest of the world's) various botanicas, religious, new age, and metaphysical shops in pursuit of new concepts! We explore nature and visit various places for items that will provide you with peace, spirituality, protection, empowerment, and knowledge. We seek to empower, educate, and accompany all witches on their magical path from beginning to end!

We know what it is like to be starting out in the world of magic, ancient religion, practices, and other forms of mystical arts… Here at Kay's Magic, there is a diverse team working together to build an amazing box for you - from our advisers, to product procurement, to our suppliers and vendors, we have searched far and wide to bring together the best resources in one monthly box. Each monthly collection is comprised of 16-20 items.
You will receive a magically curated box each month built by witches with strong ancestral ties to Texas, Mexico, South Africa, Native North America, Spain, Germany, and other parts of the world.
Customers can edit their responses any time by logging in, except for when their payment is due (3 hours before and until their payment is taken successfully). PLEASE choose your final choices before the 13th of every month - it may be difficult to make changes to your order after your subscription has renewed.
Starting at $5.00 per box
Kay's Magic is already a 5 star trusted brand. To read reviews, click on the link below. 

© 2020. Kay's Magic. All rights Reserved